-> Ceomag search engine
Club Europe Oric
33 avenue Henri Barbusse, 93140 BONDY - FRANCE
Ceomag Status

Numéro 291-292 de l'Ete : Les fichiers correspondants à la page du "Ceo-Mag du mois" (accès pour tout public) et au mag proprement dit (réservé aux adhérents du CEO) sont disponibles sur www.oric.org
Issue 291-292 Summer Edition : The files corresponding to "Ceo-Mag of the month" page (access for any public) and to the mag itself (reserved to CEO members) are available on www.oric.org

---
What is it all about?
Oric is the brand name of 8-bit computers which were quite popular in Europe -- especially in France and UK -- in the mid-80s.
Club Europe Oric (or CEO for short) is a user group which has about 50 members.
CEO subscribers receive a monthly magazine Ceo-Mag (mostly in French & somewhat in English) containing news, feature articles, hints & tips, program listings, tutorials, etc. This magazine is released in "electronic form" (emag) or "physical form" (paper mag).
Moreover, CEO release quarterly disks with a selection of Oric software. The disks are offered either in Oric (Sedoric DOS) 3.5-inch format or in PC (MS-DOS) format (the latter for use as disk images for the Euphoric emulator). These disks are diffused in electronic form (edisk) or "physical form" (real diskettes).
Subscription to the club for 2011 costs 20 euros, a single price giving right to all the services of the club, in particular a subscription to the emag and the edisk (providing an email address of course). Note that the "traditional" services continue to be offered to you without overcost, but you will have to address a specific request to the person in charge concerned: Jean, for the paper issues and Sedoric physical disks or Andre, for the physical PC disks. The co-ordinates (postal and email) of Jean and André are reproduced on the subscription form. Note that this form, which is to send to Simon, does not comprise any line concerning the "traditional" services and that you must address directly to Jean and/or André.

See présentation of this month's issue:


CEO-MAG OF THIS MONTH CONTENTS

Special offer: The 30th Anniversary Magazine freely downloadable!


CEO-MAG SPECIMEN

If you would like to subscribe to Club Europe Oric, you may download our subscription form (requires Adobe Acrobat Reader).


SUBSCRIPTION FORM

For more information, feel free to


CONTACT US

You can also see our page


FACEBOOK



CEO also stages periodic Oric Meets in Paris (usually twice a year, in January and June).
THE NEXT ORIC MEET will take place on Saturday, january 31st, 2015
from 2 to 6 p.m., on the 1st floor of 17 rue des Petits Hotels, PARIS, FRANCE.
Within walking distance (5 mins) of Eurostar railway terminal. Possible lunch, around 12:00, at "Le Moderne" 87 boulevard de Strasbourg 75010 Paris, next to Rue des Petits Hotels.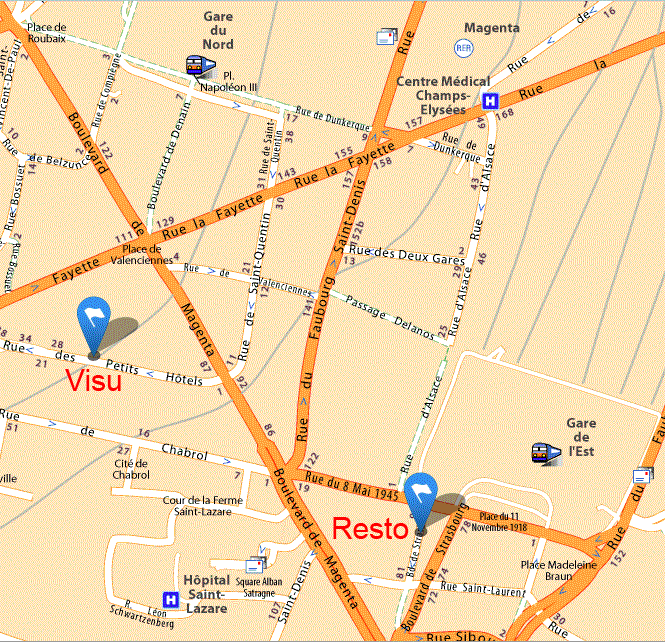 ---
SOME PHOTOS TAKEN DURING OUR VISUS

Oric Atmos Custom Setup

Oric Telestrat Custom Setup
.